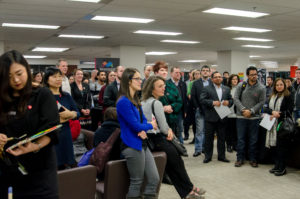 Startup Greater Moncton Hosting an Entrepreneurial Event
Moncton, NB: Startup Greater Moncton is hosting an Entrepreneurial Meet and Greet at the Alma City Club Moncton, Wednesday, February 28, 5:30 to 7:30.
"It should be a fabulous time," said Debbie Collins, Founder of Startup Greater Moncton. "We will have presentations on the lower level, table displays and great food and drinks while we network."
Local Startup's and entrepreneurs in Greater Moncton are encouraged to come out and be part of the growing team of entrepreneurs.
Startup Greater Moncton is an entrepreneur-led organization focused on enhancing the entrepreneurial ecosystem within Greater Moncton. We organize networking events, help Startups and small businesses passionate about collaboration, partnership, innovation, and learning.